---
Baystate Organic Certifiers is a USDA National Organic Program accredited certifying agency providing organic certification to farm and processing operations throughout the continental United States.

---
Getting started with certification:
New and thinking of applying? Please contact Eric Hanson at ehanson@baystateorganic.org or (802) 440-6483
Send applications and checks to:
Baystate Organic Certifiers 1220 Cedarwood Circle N. Dighton, MA 02764; email: applications@baystateorganic.org
Questions about Renewal Applications:
Renewing applicants, please contact Lauren Sandstrom at lsandstrom@baystateorganic.org or (917) 957-0979
---
To find a specific certified organic farm or business, search the organic INTEGRITY Database.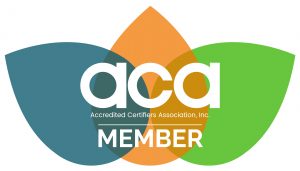 Compliant USDA Seal Designs for Organic Packaging: HERE
If you operate a certified organic farm growing vegetables, fruit, or nuts, or are considering organic certification for your farm, then we would be grateful if you would answer a short survey on third-party food safety certification – CLICK HERE. The survey is funded by the USDA and all responses are anonymous.
---
Our Team
Franczyk, Don Executive Director
dfranczyk@baystateorganic.org; (774) 872-5544
Cox, Duncan Certification Administrator, File Review
dcox@baystateorganic.org; (978) 745-6207
Hanson, Eric Certification Administrator, New Clients, Organic International Information & Exports
ehanson@baystateorganic.org; (802) 440-6483
Sandstrom, Lauren Certification Administrator, File Management, Marketing, Livestock Verification
lsandstrom@baystateorganic.org; (917) 957-0979
Zeigler, Jillian Certification Administrator, Manager – Inspections, Grass-Fed Livestock Verification
jzeigler@baystateorganic.org; (607) 245-6386
Butler, Amy Certification Specialist/Inspector
abutler@baystateorganic.org; (570) 690-4762
Cute, Shenandoah Certification Specialist/Inspector
scute@baystateorganic.org; (607) 222-0663
Estrada, Randall Certification Specialist/Inspector
restrada@baystateorganic.org; (413) 317-8511
Hinke, Troy Certification Specialist/Inspector
thinke@baystateorganic.org; (615) 479-1218
Persons, Don Lead Inspector
dpersons@baystateorganic.org; (845) 542-7300
Schafer, Fred Certification Specialist/Inspector
fschafer@baystateorganic.org; (929) 329-7527
Slepian, Evans Certification Specialist/Inspector
eslepian@baystateorganic.org; (929) 329-7527
Boepple, Staci File Clerk
Marquis, Chantel File Clerk
Baystate Organic Certifiers (BOC) offers organic certification throughout the contiguous United States including Maine, New Hampshire, Vermont, New York, Massachusetts, Connecticut, Rhode Island, New Jersey, Delaware, Maryland, Missouri, Pennsylvania, Ohio, Virginia, West Virginia, Kentucky, Tennessee, North Carolina, South Carolina, Georgia, Florida, Alabama, Indiana, Michigan, Wisconsin, Illinois, Mississippi, Colorado, Idaho, and California. We certify in other states not listed as well but these are our "core" certifying states.