Ordering Hard-Copies of the Program Manual & Application Forms
Hard-copies of the application forms can be obtained at: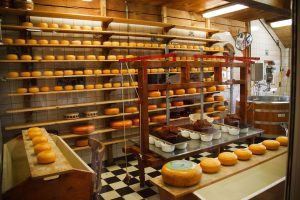 Baystate Organic Certifiers 
c/o Don Franczyk
1220 Cedarwood Circle, North Dighton, MA 02764
Phone: (774) 872-5544
The Program Manual and Application Forms may be downloaded below. Forms are in both Microsoft Word (.doc) and Adobe Reader (PDF) format:
Hardcopies of the Baystate Program Manual may be ordered by sending a check to our main office (1220 Cedarwood Circle, North Dighton, MA 02764). Price including shipping is $25 per manual. Any questions, please contact Lauren Lawrence (917) 957-0979 or Jillian Zeigler (607) 245-6386.
Certification of Processing, Co-Packing & Handling Operations
DOWNLOAD all items
Most processing operations will use these forms including product manufacturers, produce handlers, coffee roasters and co-pack operations. If you are producing a processed product at a co-pack operation that is already certified organic, call our office at (774) 872-5544 for instructions on what forms to fill out.
Certification of Grass-Fed Processing
Certification of On Farm Processing
If you are a certified farmer that wants to add On Farm Processing or Handling to your organic certification, please contact our office so we can explain the process and send you the forms you will need to apply for certification.